Embodiment of Life – Graduate Retreat
Mit Russell Delman and Linda Evans Delman
April 22 - 26, 2020
Event Details:
Imagine a group of people committed to a path of integral awareness, consciousness evolution and self-transformation working individually and collectively for three years.
Further, imagine that all participants will grow their capacity for: resting deeply in the present moment with self-observation, a rich bodily sense, intimacy with their feelings, deep listening, and skills to communicate respectfully and authentically.
My great interest comes from the following intuition: at this moment in history, consciousness is 'asking' human beings to ripen individually as 'whole beings' (bodily, emotionally, mentally, spiritually, and in relationship), while moving toward both individual and collective transformation. After years of observing individuals and communities develop strongly in one or two of these realms yet ignore the others, I am fascinated by the experiment of simultaneously developing these capacities as a community of learners. Said another way, we are being asked to move from fear to love as the dominant operating principle.
If you are interested in exploring this further, please visit www.russelldelman.com for more information. The course is taught in English.
Arrival:
from 3 p.m.
Departure:
after lunch about 1 p.m.
Costs:
Suite (double) with bathroom: €315
Tatami room with bathroom (single): €315
EZ mit Waschbecken / Single room with sink: €285
EZ ohne Waschbecken / Single room without sink: €270
DZ mit Waschbecken / Double room with sink: €240
DZ ohne Waschbecken / Double room without sink: €225
MZ / Multi-bed room: €195
Die Lehrgebühr wird separat an die Embodied Life School gezahlt!
The teaching fee is paid directly to the Embodied Life School!
Contact: office@russelldelman.com
Seminarleiter/innen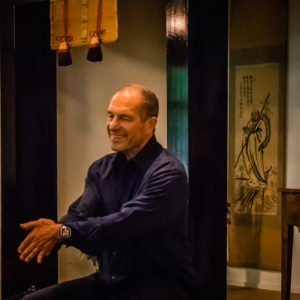 Russell Delman
Russell Delman praktiziert seit 1970 Zen in der Lehrlinie von Suzuki Roshi. Er ist von Moshe Feldenkrais persönlich ausgebildet worden und ist seit 30 Jahren autorisierter Lehrer der Feldenkrais Methode.…
Learn more about Russell Delman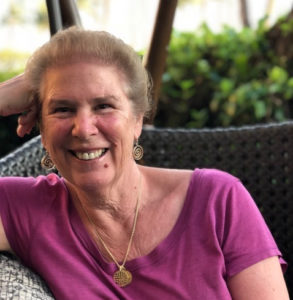 Linda Evans Delman
Linda Evans Delman has been an international consultant and educator in the fields of Psychology, Conscious Movement and Spirituality for over 30 years. She trained directly with Dr. Moshe Feldenkrais and is an…
Learn more about Linda Evans Delman